St. Louis Roofing — The Best in Commercial Roofing
 • Consultative • Professional • Certified •
Contact us now
170 years... and counting
We provide commercial and industrial roofing throughout the St. Louis Metro area and Illinois. Specializing in flat roofs, we are one of the only local commercial roofers certified by three top tier manufacturers. Established in 1848, we are a union shop with trained and experienced journeymen. St. Louis Roofing offers warranty on labor and materials, so you can be confident you are making the right choice for your property investment.
Installations with a Perfect Score
Number of Years in Business
Coverage in St. Louis Metro
Average Work Experience of Crew Members
Chris and Jason take a consultative approach when visiting with clients. Chris' experience as a general contractor and roof consultant helps clients understand the costs and benefits of different roof design options. Jason's experience as roofer, cost estimator and project manager help clients understand the complexity and cost of their roofing project. Their knowledge and experience help clients make informed decisions.  Chris and Jason are very approachable and communicate clearly. Read more about us
Certified by top tier manufacturers: Firestone, Carlisle and Siplast
Services include: roof tear off, roof replacement, roof overlay, roof coatings, leak detection and roof repairs for commercial, industrial and institutional flat roofs. No shingles or residential work performed. Read more about our services.
Manufacturing Facilities

45%

45%

Institutional and Utility

20%

20%

Office and Retail

35%

35%
A Different Perspective
More than 20 years of experience in construction, general contracting, land acquisition and development, building envelope and roof design and consulting, allows me to look at projects from a "big-picture" perspective. It's an added value when working with St. Louis Roofing.
Hands-On Approach
I personally oversee the work to ensure a quality project, and my goal is to be approachable and easy to communicate with. 
Communicate Clearly
We take the time to present the options in a straightforward manner, so our clients can make informed decisions.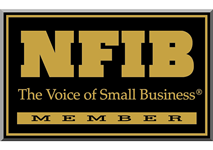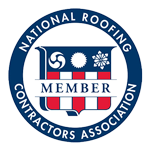 Quality Roofing that will last decades
When you hire St. Louis Roofing Co., Inc., you can trust that you're getting the most qualified commercial roofing experts in St. Louis. With more than 165 years in the business, we are one of the oldest and most experienced roofing companies in the state.
We've built a reputation as a company that provides quality workmanship on every roofing job we undertake. Our technicians are trained and qualified to provide the very best service. We strive to always complete your project on schedule and within budget. Trust your commercial or industrial project to the experts with a history of getting the job done right.
Call us anytime to find out more. We look forward to hearing about your project. Missouri: 314-436-3788 or in Ilinois: 618-337-9061.
What kind of clients do you work with?
Our clients range from large manufacturing facilities to industrial complexes and retail malls and strip malls. We also work with non-profits and large religious institutions.
See a list of our products.
Single ply membranes (TPO, PVC, EPDM), Modified Bitumen roof systems, BUR (Built Up Roof) Systems, PMMA fabric reinforced fluid applied systems, ballasted roof systems, tapered insulation, sheet metal trim and flashings.
What are maintenance options?
We also specialize in repair and maintenance for commercial roofing. We want to make sure you get the very best service possible in order to extend the life of your roof. We have maintenance programs available to help you save costs on necessary annual repair and maintenance tasks. Please contact us to learn more.
Our Headquarters
1722 Olive Street, Suite 203; St. Louis, MO 63103
MO: 314-436-3788
IL: 618-337-9061
Our Customers Include
Ameren | The Metropolitan St. Louis Sewer District | Colliers International Commercial Real Estate | Gershman Commercial Real Estate | Fresh Thyme | Enterprise Bank & Trust | Louisa Foods | St. Louis Archdiocese | Gold's Gym | St. Louis Police Officer's Assoc. | Save-A-Lot | MERS | Goodwill | Vijon | Jefferson Bank Trust | Total Wine | St. Nicholas Greek Orthodox Church | Kirkwood United Methodist Church | Lillibridge Healthcare | Mobil On The Run | City of Maplewood
Contact Us Today!
We want to hear more about your project.
Call us in Missouir at 314-436-3788 or in Illinois at 618-337-9061