Commercial & Industrial Roofing
Commercial & Industrial Roofing
As a business owner, one of your biggest assets to maintain is your commercial or flat roof. St. Louis Roofing Company offers roofing services for all types and sizes of commercial roofs. 
Commercial Roofing Services
Repair
It is important to get your roof repaired as soon as you know something is damaged or discovered with it. St. Louis Roofing Company knows how important it is not to disrupt your day-to-day business when we are working on your roof. Storm damage, hail damage, leaks, or new regulations, we can repair it. Roof repair is our specialty.
Replacement
When your roof has run its course and it's time for a change, our commercial roofing contractors are here to step in. They'll swap out your old roof with a top-notch new one.
Installation
Your commercial building is a big asset, which is why you want to protect it by hiring the best roofing company in the area. We are experts in flat roofing and commercial roofing, and skilled in handling buildings of various sizes and offering custom solutions. As a local business, our owners personally oversee the entire installation process, from inception to completion.
Why We are the Best:
Having a new roof installed is a big investment for your business. Most of the costs associated with installing a new roof goes to the people who will be doing the installation. Our roofers are employees, not subcontractors. This is why you want to hire the very best roofing company to install your new roof.  We are the roofing experts in the area specializing in a variety of roofing jobs, from simple repairs to replacing the entire roof.
Our roofing company is dedicated to giving you exactly what you want and need based on your unique situation.. We pride ourselves not only on our excellent craftsmanship, but also on excellent customer service. You can rest easy knowing our roofing contractors are the best you will ever work with and are expertly trained and certified. Our roofing contractors are made up of professional, experienced, and highly trained roofing experts. 
No matter the size of your building or business, St. Louis Roofing Company can handle your commercial roofing jobs. If you are in need of a commercial roofing company, be sure to give us a call today! (314) 436-3788
We are very satisfied with your company's performance at our client's property. This was a large project with more than 200,000 square feet with multiple tenets, with particularly complex metal roof with skylights to address.
Your crew maintained a clean and organized jobsite throughout the project. I received no tenant complaints which is a testament to the care taken by your team.
The project was completed according to schedule and within budget with no change orders. I appreciate your attention to detail with pay applications, lien waivers and delivery of the Carlisle warranty.
We look forward to looking with you on future projects.
– Maria Kossmeyer / Director of Property Management /
Block Hawley Commercial Real Estate Services
Contact Us Today!
We want to hear more about your project.
Call us in Missouir at 314-436-3788 or in Illinois at 618-337-9061
Contact Us
1722 Olive Street, Suite 203
St. Louis, MO 63103
MO: 314-436-3788
IL: 618-337-9061
Click to Email Us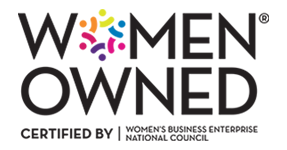 The Best in Commercial Roofing
St. Louis Roofing provides commercial and industrial roofing throughout the St. Louis Metro area and Illinois. Specializing in flat roofs, we are one of the only local commercial roofers certified by three top tier manufacturers. Established in 1848, we are a woman-owned business and a union shop with trained and experienced journeymen. St. Louis Roofing offers warranty on labor and materials, so our clients can be confident they are making a good investment.
St. Louis Roofing Company, Inc. is certified as a Women's Business Enterprise (WBE) through the Women's Business Enterprise National Council (WBENC), the nation's largest third-party certifier of businesses owned and operated by women in the US.
We recognize the commitment to supplier diversity that is embraced by corporations and government agencies today, and we can add diversity to your supply chain. St. Louis Roofing Company, Inc. provides commercial and industrial roofing services throughout the Midwest.