Multi Family Roof Service
Multi Family Roof Service
Roof leaks can significantly inconvenience property owners, managers, and tenants. Timely repairs are crucial to preventing tenant dissatisfaction. We understand this situation, and are adept at handling roofing for multi-family housing, apartment complexes, townhouses, and condominiums. We are committed to providing swift and effective solutions for your roofing issues.
Commercial Roofing Contractor Services
We are the trusted roofing company many property managers, building owners, and area developers choose when it comes to multi-family housing roofs. We have the years of experience in the business.
Here are some of the services provided by our commercial multi-family contractors:
Repair
Whether due to elemental exposure or the natural aging process, weather conditions such as storms, hail, and heat frequently lead to the need for roof repairs. It's not uncommon for individual roofs in multi-family complexes to endure more environmental stress than others. We are specialists in commercial multi-family roof repair, prepared to handle these complexities with expertise.
Replacement
Inevitably, every commercial building will reach a point when roof replacement becomes necessary. We use top of the line products and deliver exceptional service to ensure that your new roof surpasses the quality of its predecessor. Furthermore, we conduct our multi-family roofing operations with the utmost consideration for your tenants.
Installation
We make sure that you're equipped with the necessary information, enabling you to make a well-informed decision about a roofing system best suited to your business requirements.  We offer warranties on both labor and materials, affording you the full advantages that accompany a new multi-family roof.
Why Choose Us?
Our philosophy is "Do it right the first time." Which is exactly what we do. We are a local professional and trustworthy roofing company that is proud to stand by the work of our trained employees. Which is why we provide a warranty on not just the materials, but also on the labor. We are one of the only multi-family roof contractors in the area that are certified by four top tier roofing manufacturers. Those manufacturers are: Firestone, Carlisle. Johns Manville and Siplast.
We are always available to answer your questions about our multi-family roofing service.
We are keenly aware of how a large roofing project can impact a business or multi family dwelling. It's important that we minimize any change in routine for our clients.
I'm a business owner, too, and I make sure our team knows that we need to treat our clients' businesses with respect. I also make a point of being at every single jobsite and personally inspecting them to make sure it meets my high standards.
– Kathy Goldkamp / President
Contact Us Today!
We want to hear more about your project.
Call us in Missouir at 314-436-3788 or in Illinois at 618-337-9061
Contact Us
1722 Olive Street, Suite 203
St. Louis, MO 63103
MO: 314-436-3788
IL: 618-337-9061
Click to Email Us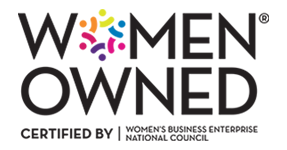 The Best in Commercial Roofing
St. Louis Roofing provides commercial and industrial roofing throughout the St. Louis Metro area and Illinois. Specializing in flat roofs, we are one of the only local commercial roofers certified by three top tier manufacturers. Established in 1848, we are a woman-owned business and a union shop with trained and experienced journeymen. St. Louis Roofing offers warranty on labor and materials, so our clients can be confident they are making a good investment.
St. Louis Roofing Company, Inc. is certified as a Women's Business Enterprise (WBE) through the Women's Business Enterprise National Council (WBENC), the nation's largest third-party certifier of businesses owned and operated by women in the US.
We recognize the commitment to supplier diversity that is embraced by corporations and government agencies today, and we can add diversity to your supply chain. St. Louis Roofing Company, Inc. provides commercial and industrial roofing services throughout the Midwest.